Applications now open
Applications close 3pm, Monday 23 October
Artist in Residence: Eramboo Artist Environment
Artists are invited to apply for the 2024 Artist in Residence program at Eramboo Artist Environment. Apply online via SmartyGrants.
About
Surrounded by the inspirational bushland environment of Ku-ring-gai National Park, an artist will be provided their own non-residential studio space at the Eramboo Artist Environment in Terrey Hills for up to six months. The artist is given a $3,000 allowance for materials, to provide mentorship and community engagement opportunities, and for an exhibition or other public outcome at the culmination of the residency.
Northern Beaches Council and Eramboo are offering this opportunity for mid-career artists to develop a new body of work, or site-responsive creative project.
Key Dates
Applications Open: 10am, Mon 25 Sep 2023
Applications Close: 3pm, Mon 23 Oct 2023
Applicants Notified: Nov 2023
Residency Begins: Feb 2024
Residency Ends: Jul 2024
Residency Outcome Presentation: Jul – Aug 2024
Contact information
Arts & Cultural Development Officer
Paul Matthews
Useful links
Guidelines
Please read these guidelines before submitting your application. Download above, or click the '+' symbol to expand each section.
Introduction & Objectives
WELCOME
Northern Beaches Council (Council) and Eramboo Artist Environment (Eramboo) are offering a six-month Artist Residency in 2024. This residency provides a unique experience for an artist/group collaboration, to research, experiment, and develop new work.
The successful applicant will work closely with Eramboo and Council to share their learnings/work with local audiences. The successful applicant will also be required to provide a mentorship opportunity as part of the residency. This could include delivering a masterclass, a series of workshops, or one–to-one mentoring of a local Northern Beaches-based emerging artist.
Disciplines considered include, but are not limited to: visual arts, writing, music composition, media arts, and site-specific live performance. Please contact us if you're not sure if your practice is appropriate for the studio.
APPLICATIONS CLOSE AT 3PM ON Mon 23 Oct 2023
OBJECTIVES
This residency aims to:
support the professional development of local artists/creatives
showcase, build partnerships and celebrate arts venues in the Northern Beaches
connect our community with innovative and authentic cultural expression
foster cross-cultural networks and partnerships
support the development of new work
provide mentorship/skill sharing opportunities for established artists to connect with the local creative community
increase engagement with established artists to support the growth of Northern Beaches creative sector
to activate and foster creative professional development at Eramboo Artist Environment
to foster a dialogue between art and environment, as well as culture and nature, within the Northern Beaches community

About Eramboo Artist Environment
Eramboo Artist Environment is progressing to the fore of contemporary artistic production. Located at 304 McCarrs Creek Road, Terrey Hills, Eramboo offers affordable non- residential and residential studios, and an exhibition space to emerging and established creative practitioners.
The focus of Eramboo Artist Environment is on contemporary arts, including but not limited to painting, sculpture, photography, filmmaking, design, sound, music, and digital media.
The artist in residence will have exclusive access to studio 6, seven days a week during the residency period. Neighbouring studios will be occupied, allowing the selected artist the opportunity to connect with a broader community of creative practitioners.
Eligibility
Applicants must:
be a resident of Northern Beaches Council Local Government Area, or based in Sydney (artists from other locations are welcome to apply, however no further costs will be covered, including for accommodation and travel)
show a commitment to utilise the studio regularly (minimum 15 hours per week)
not be a previous Eramboo Artist in Residence
not be an employee of Northern Beaches Council
have a willingness to work to professional standards and checks (insurances, safety etc)
The successful applicant must:
demonstrate all the above, and
enter into an agreement with program partners.

Artist's Outcomes
Artists are expected to produce three key outcomes:
community engagement – share their learnings/work with local audiences
mentorship component – could include delivering a masterclass, series of workshops, or one- to-one mentoring of a local Northern Beaches-based artist.
production and showcase of work/body of work – exhibition/performance and/or temporary public works within the grounds of Eramboo
The successful applicant will articulate a plan for how they plan to showcase their body of work, how they will engage with the community, and fulfill the mentorship component.
Applicants are responsible for:
managing any events, with support from Eramboo
promoting any events, with support from Eramboo and Council
catering any events

Timeline
ACTIVITY
DATE
Applications Open
10am, Mon 25 Sep 2023
Applications Close
3pm, Mon 23 Oct 2023
Announcement of successful applicant
Nov 2023
Residency period
Feb - Jul 2024
Project Plan due
Mon 4 Mar 2024
Deliver mentorship
component
Mar - May 2024
Finalise project outcome plan
May - Jul 2024
Residency period ends
Jul 2024
Presentation of outcome
Jul – Aug 2024
Resources Provided
mentoring and artistic development support from Eramboo as availabilities allow
wifi is available on site
financial support – a grant of $3,000 (to include all cost for delivery of the art project)
Artists provide any materials, equipment, and technology they may need.

Marketing & Promotions
artists are responsible for promoting their outcomes and generating marketing content
Eramboo and Council will support the artist in disseminating marketing materials, including on social media, email marketing, and website listings.

Artist Payment Schedule
| | | |
| --- | --- | --- |
| Milestones | Target Date | Payment |
| Upon commencement of Residency | Feb 2023 | $1,000 |
| Approval of Project Plan | Mar 2023 | $1,000 |
| Commencement of outcome installation | Jul 2023 | $1,000 |
| | Total | $3,000 |
Assessment Criteria
Applications will be assessed on:
artist's creative process and suitability of art form for the studio
strength and innovation of artist's plan for residency including:

project outcome - strength/innovation of artist's proposed outcome/s
community engagement - identified strategies to connect with the community and audiences
mentorship component – strength of plan to share knowledge and practices with local artists/creatives

evidence of capacity to execute project outcome/s
quality of artist's work to date
value of the studio to the development of the individual artist
Applications will be assessed by a panel of arts and cultural representatives from Eramboo Artist Environment and Northern Beaches Council.
Resources
First Nations
If working with First Nations creatives, intellectual property and/or cultural themes, we recommend reading the following resources:
Australia Council for the Arts
This protocol guide encourages self-determination and helps build a strong and diverse Indigenous arts sector. It provides a pathway for collaborations and creation of new Indigenous work.
Webinar from the Australia Council
Using First Nations Protocols for Cultural and Intellectual Property in the Arts
Aboriginal Heritage Office
Supported by a number of Sydney councils, including Northern Beaches Council.
Cultural Diversity
Creative Equity Toolkit
Resources for cultural diversity in the creative sector.
Accessibility
Accessible Arts NSW
The peak arts and disability organisation in New South Wales. They advance the rights of, and opportunities for, people with disability or who are d/Deaf to develop and sustain professional careers in the arts and have equitable access to arts and culture across NSW.
Sustainability
Theatre Green Book
Practical tips and comprehensive sustainability plans.
Sustainable Theatres Australia
A collective of theatremakers and administrators who are passionately dedicated to the mission of creating a more sustainable Australian theatre industry.
Julie's Bicycle
A pioneering not-for-profit, mobilising the arts and culture to take action on the climate and ecological crisis.
Council's policy on Single Use Plastics
We ask that projects adhere to our Single Use Plastics Policy.
Definitions
Mid-Career Artist:
Courtesy of the National Association for the Visual Arts (NAVA)
A mid-career artist, craftsperson or designer has been developing an independent body of work and practice over a number of years, gaining recognition at a state and national level. This type of recognition can be achieved through public presentation of work, publication in magazines, online commentary such as essays and broad industry acknowledgement.
Their income may come solely from creative work, or it may be supplemented by teaching and other forms of income that complement artistic practice.
This stage of a creative career will generally not follow a typical upward trajectory. There may be times of intensive and overlapping work periods followed by stretches of little to no project work. A variety of professional development activities and experimentation may take place as an artist navigates this time in their career.
Non-residential:
Accommodation is not provided as part of this residency. The artist may not use the studio at Eramboo as accommodation. Artists must cover the cost of their transport to and from Eramboo, and any costs associated with residing in Sydney for the duration of the residency.
Please contact us if you have questions about any other terms used.
creative@northernbeaches.nsw.gov.au
Please contact us with any questions.
creative@northernbeaches.nsw.gov.au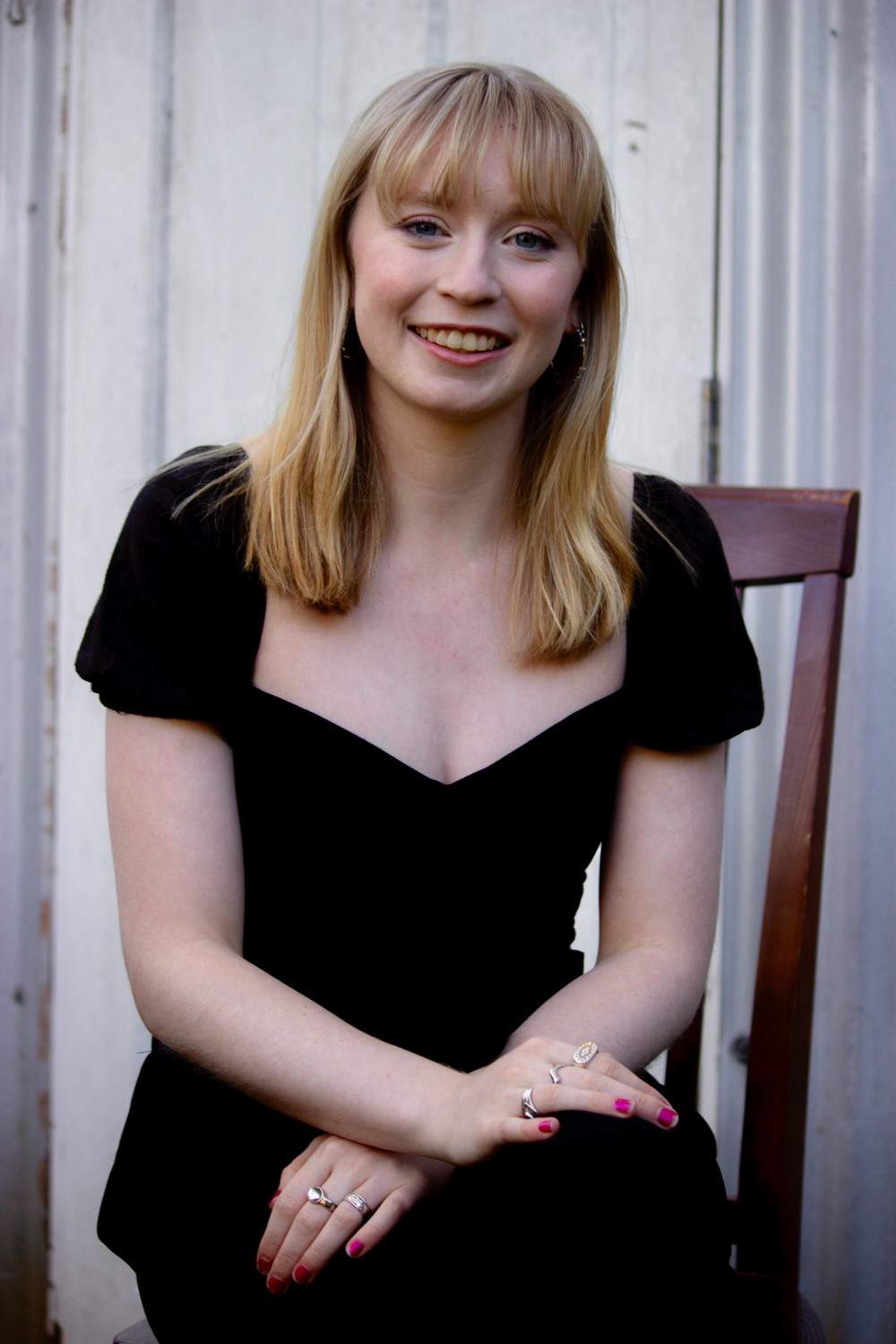 Previous Eramboo Artists in Residence
2023: Bronte Cormican-Jones
An emerging contemporary visual artist and writer, Cormican-Jones often explores the field of spatial practice through her sculptural works, installation, performance and documented works. Having recently completed an Honours in Visual Arts (Sculpture) at the University of Sydney's Sydney College of the Arts, she is drawn to glass and the industrial materials of steel, bricks and timber and is interested in the way that these materials are used in architecture and the infrastructure of the world around us.
2022: Julie Bartholomew
2021: Catriona Pollard
2020: Kirsten Fazio

Further Opportunities
For more information about other creative opportunities with Northern Beaches Council, sign up to our monthly creative newsletter, or contact us about booking one of our creative spaces.